Dining & Catering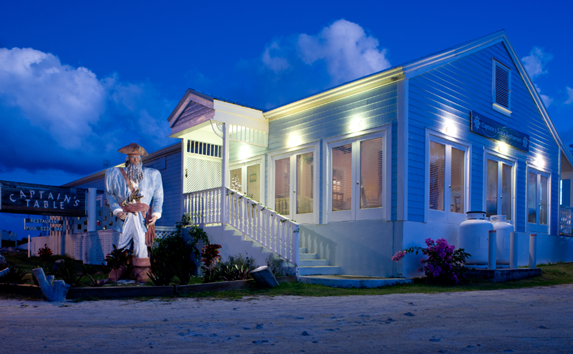 The Captain's Table Restaurant and Bar is right next door to Brac Caribbean. Captain's Table serves local island cuisine, fresh caught fish (or whatever you reel in) as well as salads, soups and hamburgers.
The restaurant offers a Caribbean style lunch buffet each day and a delicious Sunday brunch you won't want to miss.
Special Captain's Table offerings include occasional theme dinners, special rates for groups of ten or more, and private chef services for intimate dining under the stars, on the beach, or in the comfort of your Brac Caribbean unit.
Happy hour starts at sunset, we hope to see you there!